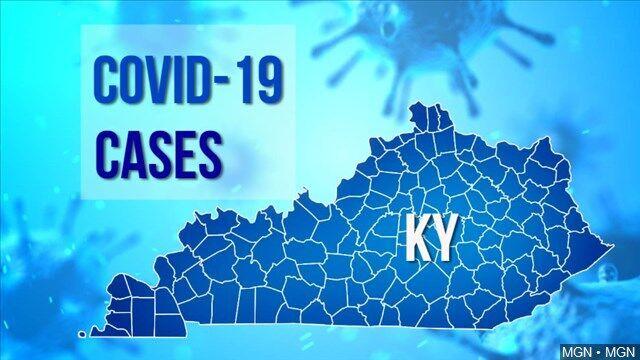 FRANKFORT, KY — The Kentucky Department for Public Health reported 5,252 new COVID-19 cases Thursday, as well as 36 additional coronavirus-related deaths. 
The new cases include 1,602 teens and kids age 18 and younger. 
The COVID-19 test positivity rate is 14.04% as of Thursday, and all but two counties are in the red zone. Cases are being reported at high or substantial rates across the entire commonwealth, which means masks are recommended in indoor public places and crowded outdoor events.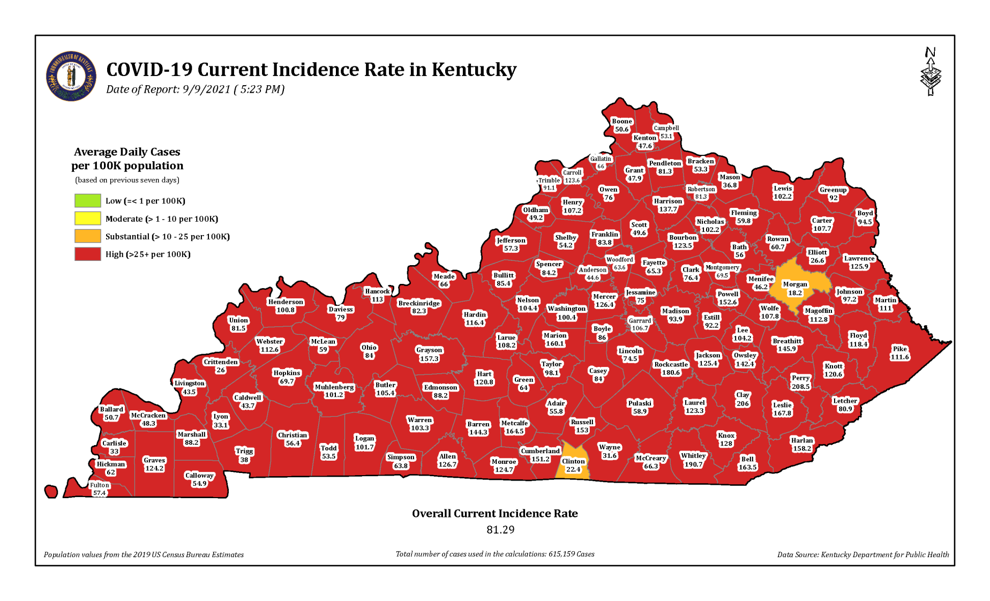 Currently, 2,479 Kentuckians are hospitalized with the potentially deadly illness, including 665 in intensive care units and 434 people on ventilators — also known as life support machines. Thursday's numbers for hospitalizations and patients on ventilators mark new record highs for Kentucky. The number of patients in ICUs is down slightly from Wednesday's record number: 674. 
During his Team Kentucky update Thursday afternoon, Gov. Andy Beshear said only 90 adult ICU beds were available in the state. 
"As of today, 60 of our 96 hospitals are reporting critical staffing shortages, and as of today we have the fewest available ICU beds than at any point in this pandemic with only 90 adult ICU beds available statewide. That is the lowest number I can remember seeing during the course of this pandemic," Beshear said. 
"Our hospital situation has never been more dire in my lifetime than it is right now," the governor said. "That means if you get COVID and you need to be hospitalized, there's never been a greater likelihood that there's not a bed for you or your family members or your friends. At the same time, if you were in a car accident today and you need emergency treatment, that emergency room has never been more full than it is right now." 
To date, Kentucky has had 615,168 known COVID-19 cases, including 7,971 deaths. 
So far, 2,587,406 Kentuckians have been vaccinated against the novel coronavirus. That's about 58% of the state's population. Beshear has said Kentucky will need to see vaccination rates far surpass 60% to end the pandemic. 
Only three counties in the Local 6 area of west Kentucky have surpassed a 50% vaccination rate: Marshall, McCracken and Lyon. 
Click here for more information on vaccine providers in the Local 6 area. To make a vaccine appointment from anywhere in the country, visit vaccines.gov. 
Click here to view Kentucky's COVID-19 Vaccination Dashboard. 
Click here for more information about the available COVID-19 vaccines from the Centers for Disease Control and Prevention.