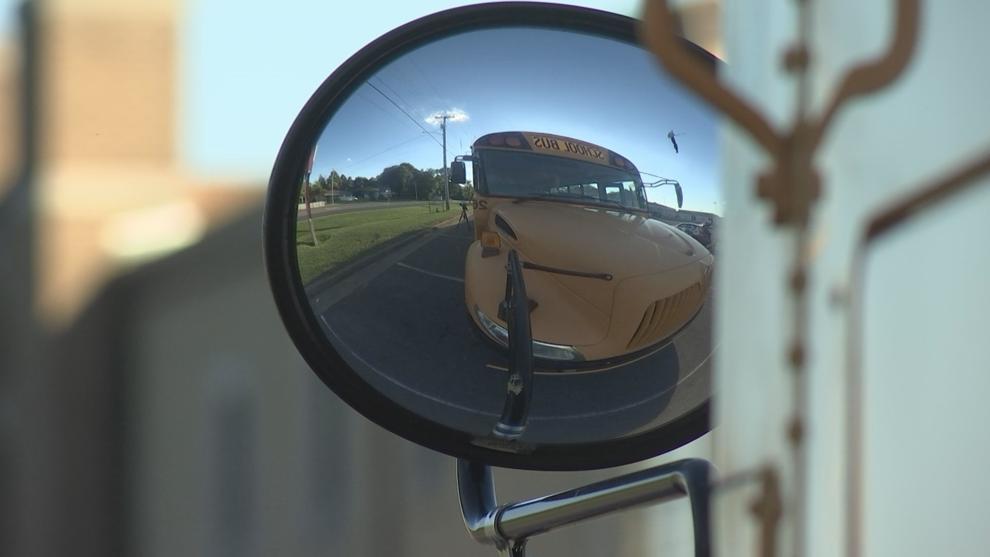 MCCRACKEN COUNTY, KY — We have a clearer picture Wednesday of what the upcoming academic year may look like for Kentucky students after the state released more information about its plan to safely reopen schools. 
McCracken County Schools Superintendent Steve Carter said the district will review the state guidance released Wednesday, and he hopes to have a reopening plan by early next month.
During Kentucky Gov. Andy Beshear's briefing Wednesday, Interim Education Commissioner Kevin Brown discussed details of what he called the "flagship document" on how to reopen schools safely for the fall.
"The guidance is divided into safety expectations and best practices," explained Brown. "So expectations being things that districts and schools must do to reduce the risk of COVID-19 in order to operate. Of course, best practices are those things we would love to see them do, they will not be required to do. But we hope that they do so if they are able to do so using their resources."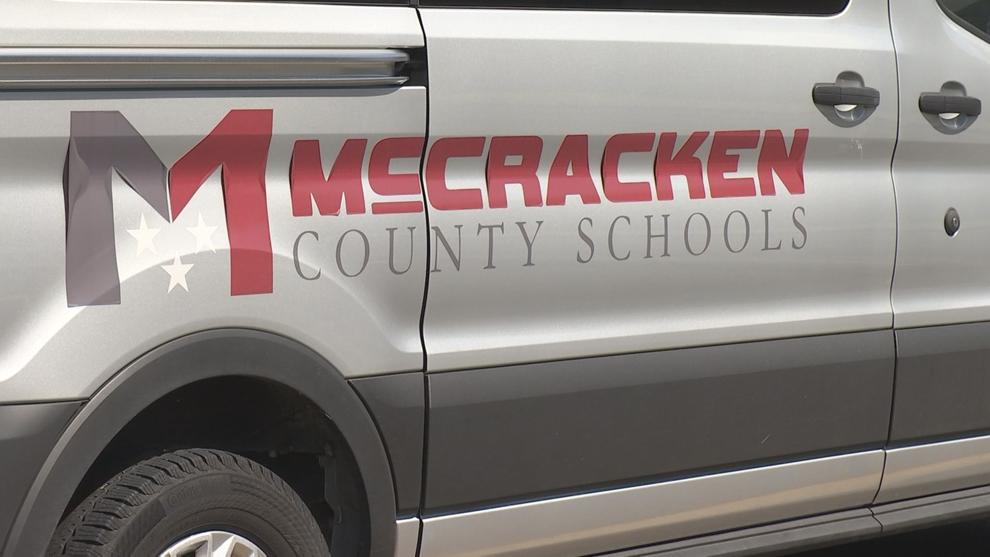 The guidance document covers five major areas:
— Social Distancing
— Cloth Face Coverings, school health policies and personal protective equipment
— Screening and school exclusion
— Sanitation and environmental factors
— Contact tracing
Brown said there will be a social distancing requirement in classrooms. If students are seated 6 feet apart, they will not have to wear masks. But if a students must be seated closer than 6 feet apart, masks will be required. Districts will also be asked to put tape markers on the floor as a reminder of social distancing, and assemblies will be limited.
Brown said when students are moving, they will need to wear masks. Brown said districts will also be able to fully load school buses if conditions are met. They include the following:
— Students must wear face masks on buses.
— Students will either get a temperature check when entering the bus or submit a parental assurance to the school district that states the student does not have a temperature of more than 100.4 degrees.
When students arrive at school, they will need to get a temperature check, Brown said. A student will be sent home when he or she has a temperature higher than 100.4 degrees and/or a cough, and/or vomiting or diarrhea, and/or a new rash, and/or exposure to a COVID-19 case within 48 hours.
Brown said the document also includes guidance on how districts need to clean schools and buses, as well as contract tracing procedures to limit the spread of the virus.
Brown said he's confident the safety expectations will be met.
"I believe we have the best teachers, administrators and staff in the country," said Brown. "Seeing what I saw in our school districts, all 172 of them, what they did last semester —  even though it was imperfect and even though non-traditional instruction is imperfect - what they did and how they did it tells me that they will be doing and they will be meeting these expectations."
"This is going to keep our schools open, and it's going to reduce the risk, and it's a small sacrifice for our generation," Brown added.
Beshear said the guidance is designed to not only protect students, but the adults who work with them.
"Think about the teachers, the bus drivers and the rest. We already lost some of those," said Beshear.
To help plan for the reopening of schools, McCracken County Schools Superintendent Steve Carter has been taking part in weekly webcasts with state leaders and the 171 other superintendents across the commonwealth. Carter said his district has been looking into various possibilities.
"We've been looking at things like measuring classrooms to see what 6 feet between desks in all directions would look like, how many will be able to fit in there, what happens on our school buses, and coming up with a sanitation plan," said Carter. "Depending upon the spikes (in COVID-19 cases) or the decreases, that could impact the start date of schools."
Carter said the district will spend the next week to week-and-a-half going over the state guidance released Wednesday, and hopes to have a reopening plan by early next month.
"Getting some clear documentation that we can kind of build off of will be very beneficial," said Carter.
Carter said a few weeks ago, the district sent a survey to parents asking for their input. Once the district reviews the state guidance, they plan to get more feedback from families.
"We want to have our students back with us because we know that there are services that we get to provide that we cannot do remotely. And the best form of instruction is in the classroom with a teacher to have that interaction," said Carter. "It's not just about the intellectual growth that they need, but even the social and emotional piece to education is very critical. We have to try to balance what's best for our students and recognize the decisions we make will be impactful to the community at large."
Lt. Gov. Jacqueline Coleman said she approved a memorandum that allows districts to use non-traditional instruction (NTI) days as often as needed for the upcoming school year. The memorandum also temporarily suspends a statute that requires the average daily attendance to be used to calculate state funding to school districts for the upcoming school year
"This provides flexibility to school districts to receive funding in the event that schools in to operate a blended in-person and digital instruction in response to COVID-19," said Coleman.