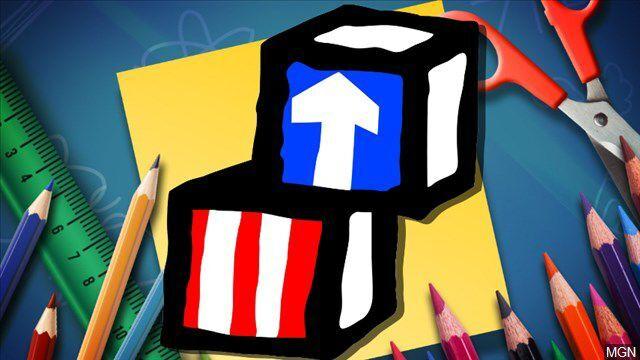 METROPOLIS, IL — The Southern Seven Health Department says it is temporarily closing its Metropolis Head Start Early Learning Center after a case of COVID-19 in the building was confirmed. 
The health department says the closure is to provide enough time to properly clean and disinfect the building.
Classes are expected to resume Oct. 4, pending further investigation.
Meanwhile, the health department gave an update on COVID-19 cases across the seven-county region it serves. 
As of Friday, all seven counties — Alexander, Hardin, Johnson, Massac, Pope, Pulaski and Union — are at an orange warning level for COVID-19 as defined by the Illinois Department for Public Health. 
Five out of the seven counties saw decreases in their COVID-19 test positivity rates. But, the region continues to have a shortage of intensive care unit beds. Currently, less than about 1% of ICU beds are open in the Southern Seven region. 
"This week's report shows that 5 out of our 7 counties have test positivity percentages that are declining for the first time in several weeks," Southern Seven Health Department COVID-19 Community Outreach Coordinator Nathan Ryder said in a statement Friday. "That means there are more COVID tests coming back negative than positive right now and that's a good thing. However, we're still struggling with the number of new cases we're seeing in conjunction with the fact that we have less than 1% of ICU beds in the S7 region available. That equates to about two available ICU beds for our population of 60,000+ residents."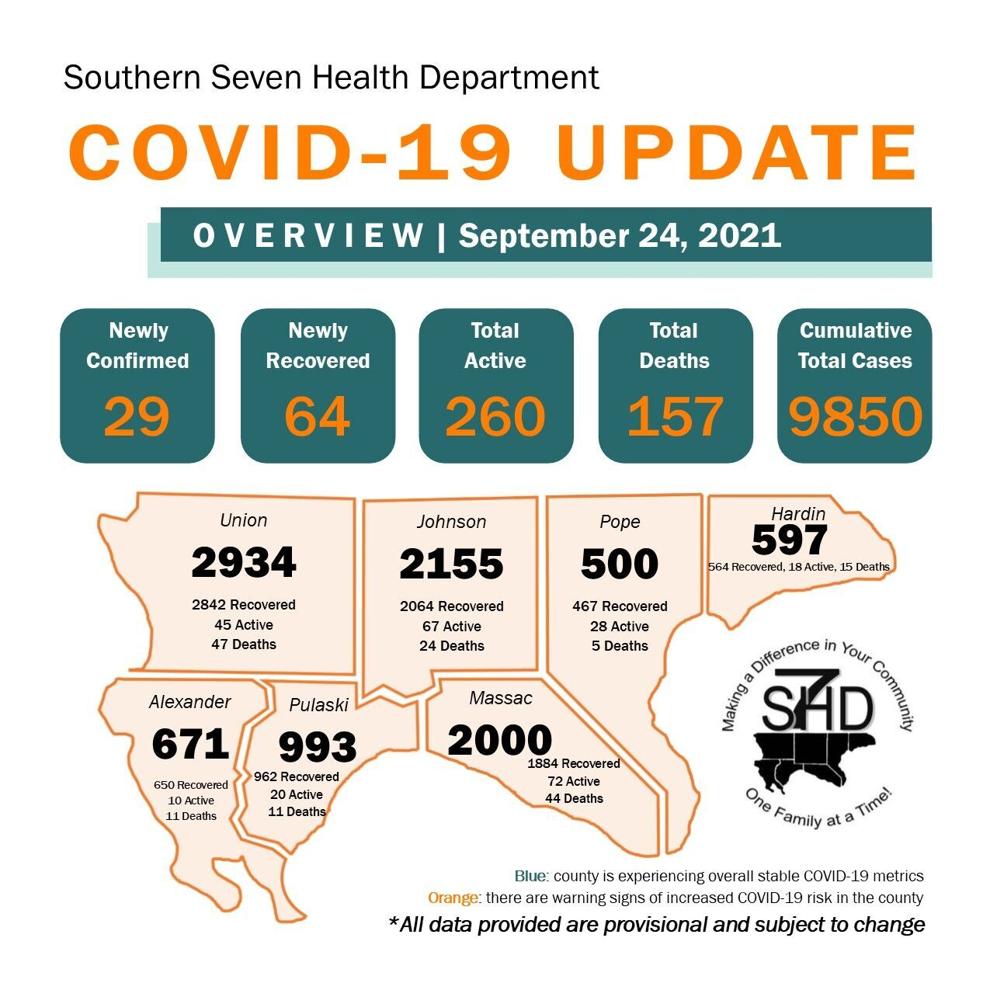 The health department confirmed a new COVID-19 death in the region Friday: a Hardin County woman in her 70s. To date, 157 people have died in the Southern Seven region because of COVID-19 since the pandemic began. 
The average vaccination rate for the Southern Seven region as a whole is 31%. The health department encourages those who are unvaccinated to get their COVID-19 shots. 
Illinoisans can schedule COVID-19 vaccine appointments using the Illinois Department of Public Health's online COVID-19 vaccine registration system. People in the Southern Seven region who have trouble registering online can contact the health department's administrative office at 618-634-2297. The state of Illinois also has a toll-free vaccine appointment call center open seven days a week from 6 a.m. to midnight at 833-621-1284.