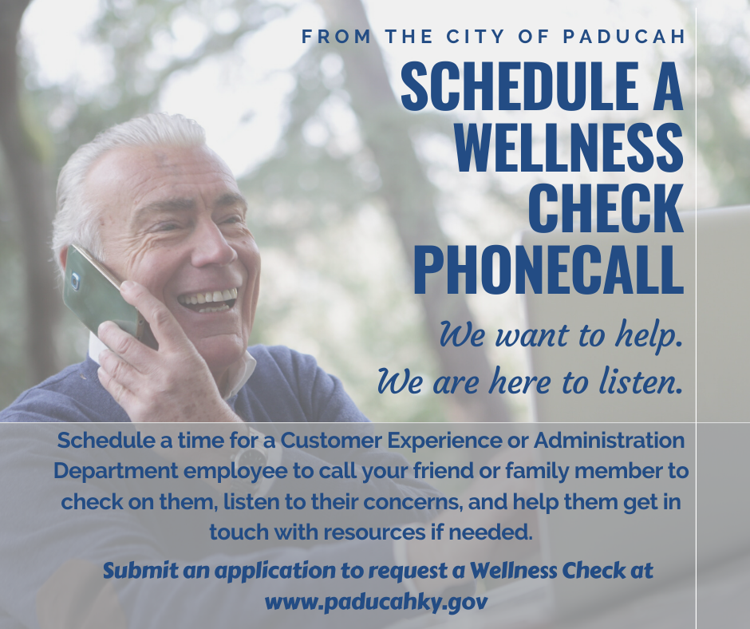 PADUCAH – The City of Paducah has created a COVID-19 Wellness Check Program for people to submit applications for wellness calls to be made to City residents. 
Paducah Public Information Officer Pamela Spencer says city employees in the Customer Experience and Administration departments will call the resident within three days after receiving an application. 
You can find the application here on the homepage of the City of Paducah website 
The Wellness Checks are offered daily Monday through Friday, 8 a.m. until 4 p.m., or once a week on Mondays. 
Spencer says this is a temporary, free service offered by the City of Paducah.