A preservationist, steward, and mentor, artist Linda Fitzgerald Holt of Caldwell County indulges in history through paleontology, teaches art classes, and volunteers.
"I just want to help other people learn some basic strokes so they can do their own painting, and for them to share things as gifts for people," said Holt, who teaches painting and other crafts in her home studio — Linda's Art Studio.
Holt has lived in western Kentucky her entire life. She is a retired teacher. She recently moved into her childhood home in Princeton.
Painting is something she took on in her adult years and she he continues to celebrate it.
As a child, Holt was infatuated with the environment. She said she began collecting rocks, some of which turned out to be fossils from the Jurassic Period.
Holt said western Kentucky and Caldwell County were below sea level, so most of the fossils she's discovered were submerged in water at one point.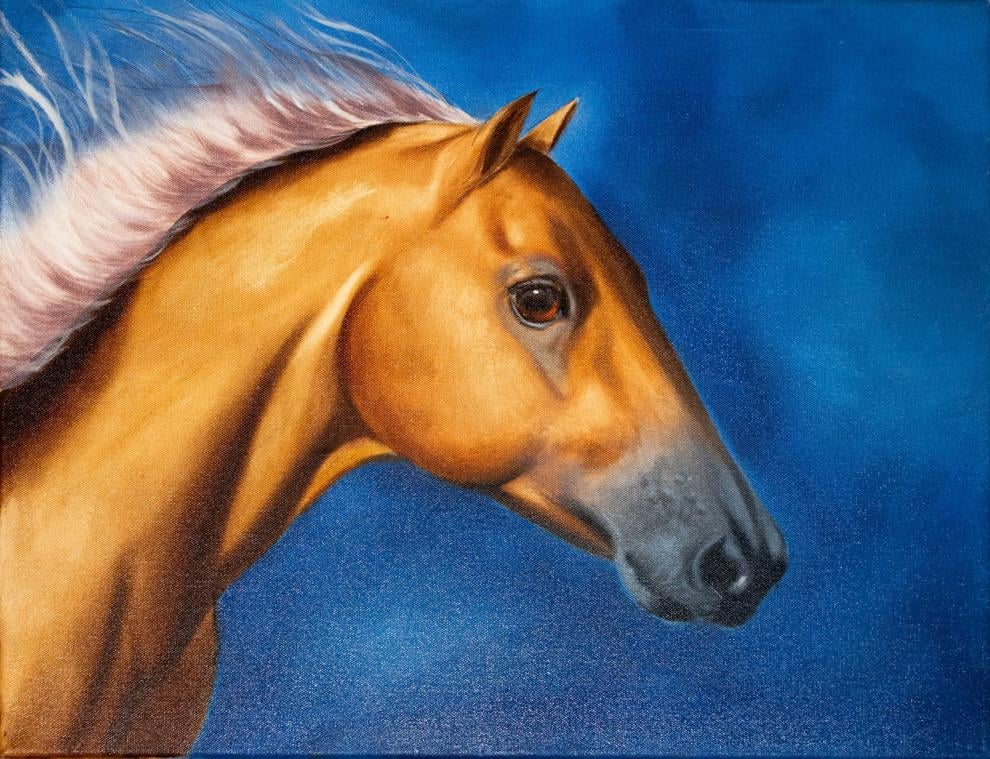 Holt recalled as a child that two career paths were apparent. Teaching is a Holt family tradition so, possessing teaching inclinations were natural, she said. The other was paleontology, a course she remains on.
Holt taught for 32 years at various institutions, which include Murray State University and Caldwell County schools.
For Holt's entire teaching career, she excavated in her own backyard, traveled and traded fossil discoveries with other enthusiasts, and donated and gifted her extraordinary findings to friends, family, and art organizations.
"Over the years I've given away almost everything I've produced," Holt said.
Besides painting, Holt quilts. Her inspiration is heavily influenced by trips to Japan, where her daughter lived for several years.
It was in Japan where Holt became enamored by the culture, tradition, and foreign materials. Rice farms, exquisite silks, and fabrics, and ideologies imprinted artistic ideations that were otherwise invisible and dormant in the United States.
Holt said she enjoys ordering specialty fabric from Japan and sewing quilts. She has also purchased traditional bedding and apparel from Japan.
A favorite piece is a quilt that she made from T-shirts. The shirts shrunk and became too small to wear, so she figured she would patch them into a quilt.
Holt lives with her five cats, which keep an empty home jolly and warm.
Her ranch-style home sits on more than 180 acres, four of which she owns. Her parents owned all of it, but Holt's family decided to sell in 2019. She could not maintain the vegetation and all of the work required daily.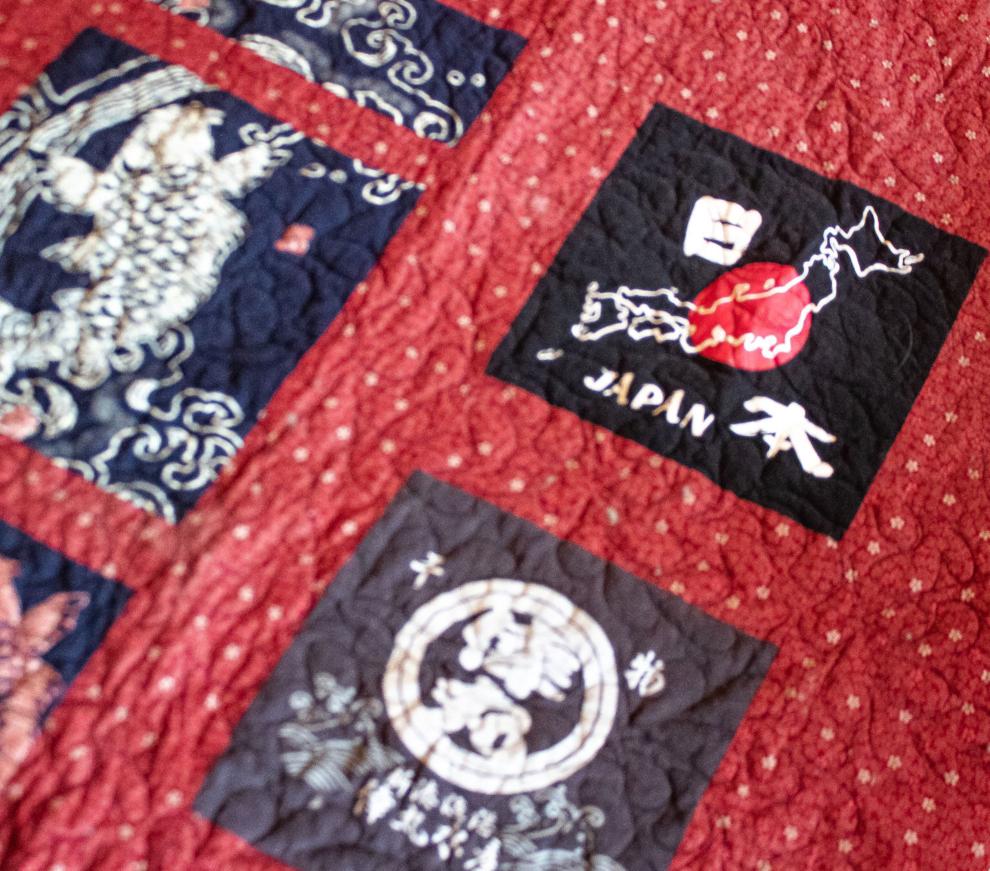 Holt said she is content and pleased with where and how she lives.
As a volunteer, Holt helps Hank Cayce run Cayces' Pumpkin Patch on Farmersville Road.
A recent addition to the patch is Jurustic Tours, a hayride tour filled with handcrafted dinosaurs.
Holt is a local artist who instructs students how to put a paintbrush to a canvas, a different reality from teaching in classrooms.
Private classes, the patch, and photography occupy most hours for Holt.
She said she has classes scheduled through December, and she invites beginners and advanced students, and artists to join.