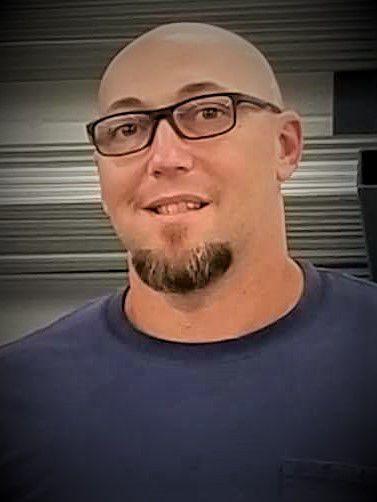 PRINCETON — When Caldwell County finally gets around to a new softball season in 2021, it will have a familiar face taking over the helm.
Seath Butts was introduced as the new Tiger softball coach last Friday. He is replacing David Choate, who has stepped down following the graduation of his daughter, Madi, an infielder. Butts had been coaching the middle school softball team and will continue to do so.
In his high school days, Butts played both football and baseball for former Fifth District rival Trigg County; graduating in 1997. He also began his coaching career there and moved to softball; both because of family considerations.
"I'd assisted at Trigg baseball for a few years under my uncle Jackie Sholar," Butts said. "Following that, I did some fast pitch softball because of my daughter, doing some league stuff. We made the move a couple of years ago and it just fit."
Family has also been a part of his time at Caldwell since his wife, Nacy, is the daughter of former Tiger football coach Pat Gates.
Butts believes his middle school work will help everyone on the high school scene.
"It's been a blessing to be able to work with some of them at the middle school level and teaching at the high school," Butts said. "I get to be around a lot of student-athletes. A lot of times they'll just come by to say hi to me."
With the move up comes an increase in pressure to perform.
"The game's going to be a little faster," Butts said. "Every aspect of the game comes into play. You have to avoid mistakes you would make at the middle school level. The transition will be a fluid one. (By coaching both teams), the kids when they make the step up from middle to high school, they'll already know what's to be expected."
Of course, the COVID-19 pandemic that erased the 2020 softball season has played havoc with how Butts is communicating with his charges, as well as their new look.
"Actually, with the KHSAA guidelines, we haven't been able to do much," Butts said. "The staff had ordered some new uniforms and we weren't able to get them to them.
Mostly, everything right now has been communication through the grapevine. We haven't had face-to-face meetings with the players or anything. It's going to be a hard thing in the transition."
Butts is inheriting a strong program that has won 390 games since its 1995 inception. As recently as 2018, the Tigers got as far as the Second Region championship game. He feels keeping the team on its toes will produce a great source of pride for the community.
"The biggest challenge is making the hard choices of who needs to play where," Butts said. "You may have started at second base but I need you at centerfield. You might be a great third baseman but I need you at second. Their position is open to whoever wants to work the hardest to get it. We're trying to do what we can to get our best foot forward. We want to change the face of this team. We want to be a community staple which the former staff did a tremendous job getting it there."