Caldwell County's Belle Englebright didn't get to give her high school tennis career the sendoff it fully deserved.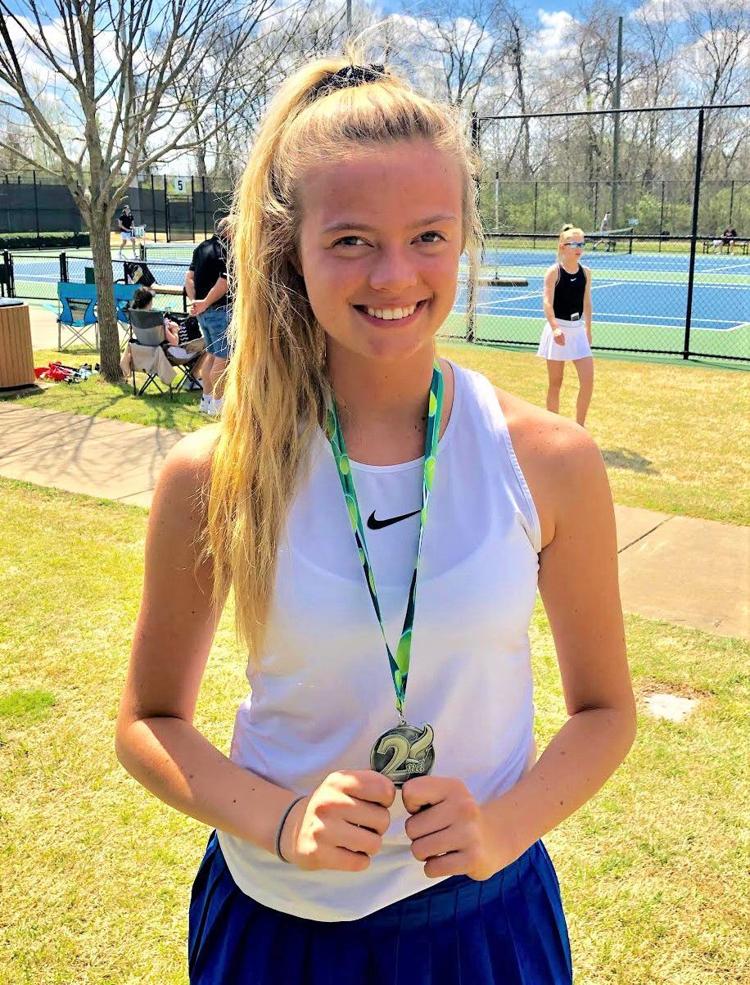 But it did end on a bit of a high note, when on Tuesday afternoon — the original date for the 2020 KHSAA State Tennis championships — she was named to the 2020 Kentucky Tennis Coaches Association All-State team.
Believed to be the first Lady Tiger tennis player to ever garner the honor, her emotions have some understandable duality to them.
"There was definitely a bittersweetness to it," she said. "Missing my entire senior season...one of my favorite parts, probably, about the entire high school season was going to state...and getting to see everyone that I don't get to play in the region, but maybe get to see during the summer tournaments. It made me upset that I was missing my senior season, but it was also a happy moment, because I knew I had worked for that...even though we didn't have the senior season."
Englebright was one of 25 senior honorees on the team, among them being some other locals in McCracken County friends Sophia Shiben (2020 Ms. Tennis), Danni Poat and Isabella McKinney, who she vividly remembers growing up with during summer clinics together in Paducah.
But much like her Lady Mustangs counterparts, she laments a missed season to the coronavirus, and has especially been reflecting on what would've been. She's one of many Kentucky tennis stars who not only didn't get to play in Lexington for a coveted state title, but also sat at home with the annual Joe Creason Invitational in Louisville (typically played Memorial Day weekend) on ice.
"Missing the Creason this past Memorial Day?" she said. "That's the first time in six years I spent that weekend at home."
It's not as all bad as it sounds, as she's been getting in a few rounds of tennis with her dad, Jae. But clearly the competition and preparation hasn't been as intense.
Englebright finished with a 3-5 record in state tournament play, and hadn't lost a match in Second Region competition since a regular-season defeat to Hopkinsville's Mary Glenn Powell in the spring of 2017. The chances of her improving on both of those marks in 2020 were beyond feasible.
Unfortunately, those stories will go unwritten, though there's comfort in an all-state nod.
"I really like how they only chose seniors for this year," she added. "I think that was really cool. Normally — and, of course younger players are deserving, too — but I think with everything that happened with the virus this year, it was really nice that they chose only seniors.
"It's really an honor. Being able to make all these firsts for Caldwell County girls tennis, it's really nice. It's a good feeling."